By keeping track with the market developments, we are eminent Exporter, Manufacturer & Supplier of Aluplast uPVC Ideal 4000 in Bangalore, Karnataka, India. Although windows comprise only 8 % of the entire building envelope, they cause almost 40 % of the building heat loss.
It is therefore more important to select the appropriate system according to your individual requirements. aluplast offers countless uPVC window systems that are compatible with one another and meet the wants of the various local markets.
uPVC windows require low maintenance
uPVC windows have a mean service lifetime of 30 years
modern technologies guarantee excellent thermal and acoustic insulation also as burglary resistance
enormous energy savings potential and recyclability secure the environment
New window technologies eliminate the thermal bridge a steel reinforcement in the sash and frame (energeto)
Available in countless dACcor finishes
uPVC windows are available in various shapes, e.g. round-arched or triangular windows
uPVC windows are highly cost-efficient
Plastics (PVC) are immune to weathering, exhaust gases and cleansing agents
Due to the durable material PVC your windows will not lose value in the long term a and therefore your home will neither
We take great delight to introducing ourselves the leading company Windoors tech best manufacturers of Aluplast windows, Doors, Office Partition, Aluminium Composite Panel Cladding, Curtain Wall, and Structural Glazing. We are doing ahead successfully, driven by the company's commitment to delivering innovation and excellence.
Through the consistent application of this commitment and a decade of ethical business practice, we've earned an unparalleled reputation for quality and reliability. We understand that the corporate 's greatest asset is that the trust and faith that customers have reposed in it and recognizes that the company must still earn this trust. This translates to the organization delivering best quality and value in everything it does.
Our basic operating principles help explain the way we do business and have been central to our continued success. When you deal with us, you can expect us to: Act honestly and with integrity, provide our clients with a truly professional approach to contracting.
Support the well-being of our employees.
To create values beyond money for our clients and ourselves.
Quality management is central to all our activities. We Endeavor to supply our clients with a very professional approach to project delivery. We use section 6063 T-5 confirms to ISO 9002, also develop new program for Indian market, standard float glass, EPDM & PVC Glass beading, Conceal Locks and Delrin Rollers with Steel Bearings in Sliding Windows, ISI Hardware. We are Equipped with the state of art cutting machines and copy router machine and equipped with in house assembly unit to enhance productivity. Cutting, Drilling and Slotting of Profiles done with high precision, thus achieving perfect hairline joineries, which resist ingress of air and water through joints resulting in captivating aesthetics and superior functionality.
Our Products
Best uPVC windows & Doors manufacturers in Bangalore. Premium quality upvc windows in Bangalore.
uPVC windows and doors Unique Points
Best Windows Manufacture In Bangalore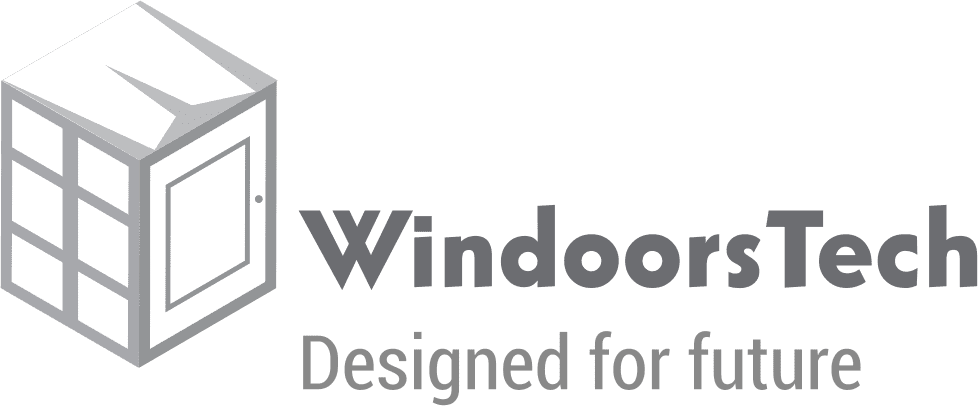 WindoorsTech brought a new dimension in the field of architecture with its latest uPVC range.
Manufacturing Unit
#138/1,Kadabagere Cross, Machohalli Village,
Bengaluru -562130,
Karnataka, India.
Marketing Office
#552, 4th Floor, Thushar Arcade, Vinayaka Layout (Service Road), Nagarbhavi,
Bangalore-560072